Production Plant
Single Use Stone Extraction Baskets
Gastroenterology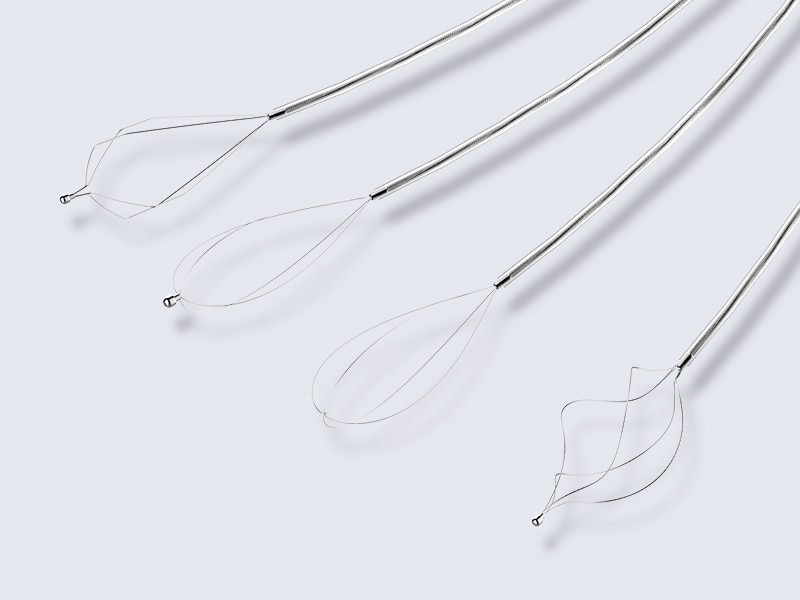 PRODUCT VIDEO
Product features
Excellent shape memory performance to ensure good shape retention after complex stone removal
Rounded tip is designed to reduce the damage to the tissue during the operation. In case of emergency, it can automatically fall off,reducing the risk of basket impaction.
With low resistant and excellent supporting performance, the PTFE sheath is designed to facilitate access to narrow place.
360 degree revolving handle can easily and efficiently capture stones of all shapes.
Handle injecting design is convenient for contrast agent injection.